YPT Baltimore holds quarterly events designed to bring together young transportation professionals from both the public and private sectors. Despite the fact that YPT is an organization for young professionals and recent graduates, we encourage professionals of all ages to attend. Our Quarterly Meet-Ups provide opportunities for attendees to connect with prolific speakers, and also for young and ambitious individuals to connect with perspective employers and mentors.
Members are not charged a fee for our Quarterly Meet-Ups, and are offered discounts for Pop-Up Events. Non-members pay $5 for all Quarterly Meet-Ups and full price for special Pop-Up Events. See below for a listing of past and future featured events.
 Quarterly Meet-Up: Connected and Autonomous Vehicles
October 24, 2017
John and Frances Angelos Law Center, University of Baltimore
Panelists:
BEVI Executive Director, Jill A.T. Sorensen
Local Motors General Manager, David Woessner
MDOT SHA CHART & ITS Development Director, Joey Sagal
WSP, ITS and Transportation Technology Regional Manager and VP, Kenneth "K.R." Marshall
Quarterly Meet-Up: YPT Baltimore Hosts Paul J. Wiedefeld
June 6, 2017
The Waterfront Hotel, Fells Point
Keynote Speaker: WMATA General Manager and CEO, Paul J. Wiedefeld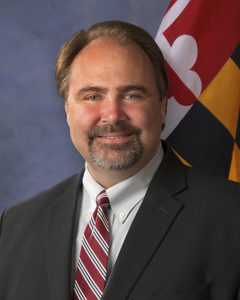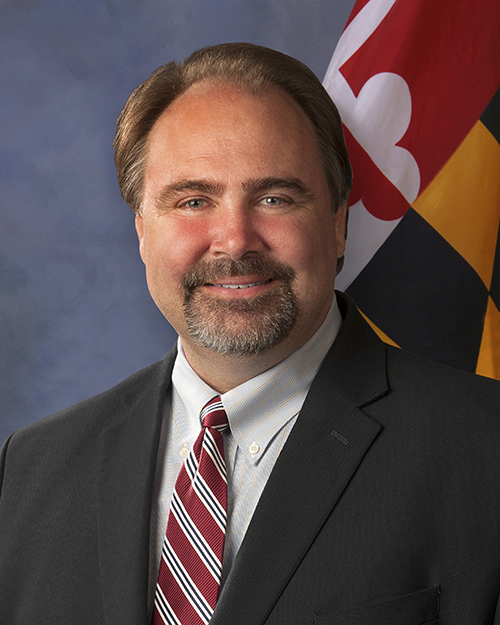 Quarterly Meet-Up: YPT Baltimore Hosts Paul Comfort, Esq.
February 28, 2017
Max's Taphouse, Fells Point
Keynote Speaker: MTA Administrator and CEO, Paul Comfort, Esq.

Quarterly Meet-Up: Transportation Planning for Climate Change
November 17, 2016
J.R's, Locust Point
Keynote Speakers:
State Highway Administration, Climate Change Program Manager, Elizabeth Habic
Maryland Transit Administration, Sustainability/Bicycle and Pedestrian Planner, Patrick McMahon
Field Trip: YPT Baltimore + YPT Washington, D.C. go to Ivy City
September 30, 2016
Union Station and Ivy City, Washington, D.C.
Features:
Tour of Amtrak Ivy City Maintenance Facility, Tour of Union Station, Presentation on Union Station Redevelopment, and Happy Hour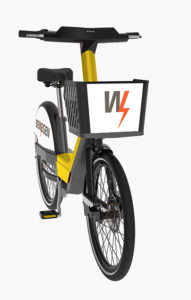 Quarterly Meet-Up: YPT Baltimore Hosts Caitlin Doolin and Jay Decker
June 14, 2016
Max's Taphouse, Fells Point
Keynote Speaker:
Baltimore City DOT Bicycle and Pedestrian Planner, Caitlin Doolin; Baltimore City DOT Bike Share Coordinator, Jay Decker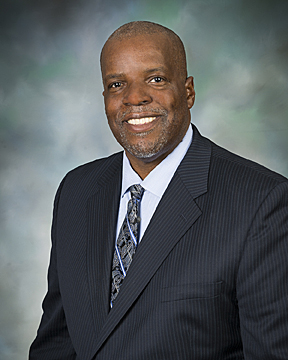 Quarterly Meet-Up: YPT Baltimore Hosts Gregory C. Johnson
February 2, 2016
Max's Taphouse, Fells Point
Keynote Speaker:
SHA Administrator, Gregory C. Johnson, PE
Quarterly Meet-Up: YPT Baltimore Hosts a BaltimoreLink Presentation
November 30, 2015
Tir Na Nog, Inner Harbor
Keynote Speakers:
MTA Director of Planning, Kevin Quinn, AICP and MTA Director of Service Development, Michael Walk
Field Trip: YPT Baltimore + YPT Philadelphia go to Wilmington
November 6th, 2015
Wilmington, DE
Features:
Tour of Amtrak CNOC/CETC facility, Presentation of Amtrak Industrial Recycling, Happy Hour with Peers
Quarterly Meet-Up: YPT Baltimore Hosts Pete K. Rahn
July 21st, 2015
Max's Taphouse, Fells Point
Keynote Speaker:
MDOT Secretary, Pete K. Rahn
Quarterly Meet-Up: Daylighting the Jones Falls
March 31st, 2015
Baltimore Metropolitan Council, McHenry Row
Panelists:
Former BDC President, Jay Brodie
Himmelrich Associates Founder, Sam Himmelrich
BCDOT Senior Advisor, Frank Murphy
Biohabitats Practice Leader, Chris Streb
RK&K Partner Emeritus, David Wallace
Rising Stars In Transportation Technology [Event Site]
November 18th, 2014
Engineer's Club, Mount Vernon
Keynote Speakers:
University of Maryland CATT Lab Deputy Director, Nikola Ivanov
Department of Transportation Deputy Secretary Emeritus, John Porcari
Quarterly Meet-Up
September 23rd, 2014
Max's Taphouse, Fells Point
Keynote Speaker:
BWI Thurgood Marshall Airport CEO, Paul Wiedefeld
Pop-Up Event
July 24th, 2014
Baltimore Metropolitan Council, McHenry Row
Keynote Speaker:
Jarrett Walker + Associates President and Author, Jarrett Walker
July 15th, 2014
Max's Taphouse, Fells Point
Keynote Speaker:
Johns Hopkins University Associate Director, Keshia Pollack
March 11th, 2014
Max's Taphouse, Fells Point
Keynote Speaker:
MDOT Assistant Director for Innovative Finance, Jodie Misiak
Quarterly Meet-Up
December 3rd, 2013
Max's Taphouse, Fells Point
Keynote Speaker:
President of the Beatty Development Group, Michael Beatty
Quarterly Meet-Up
September 10th, 2013
Max's Taphouse, Fells Point
Keynote Speakers:
MTA Director of Service Development, Michael Walk
Maryland House, Transportation Subcommittee Chair, James Malone
Quarterly Meet-Up
June 4th, 2013
Max's Taphouse, Fells Point
Keynote Speaker:
MTA Executive Director for Transit Service and Delivery, Henry Kay
Inaugural PAYT Meeting
February 19th, 2013
Max's Taphouse, Fells Point
Keynote Speaker:
Maryland Transportation Secretary Emeritus, Beverley Swaim-Staley