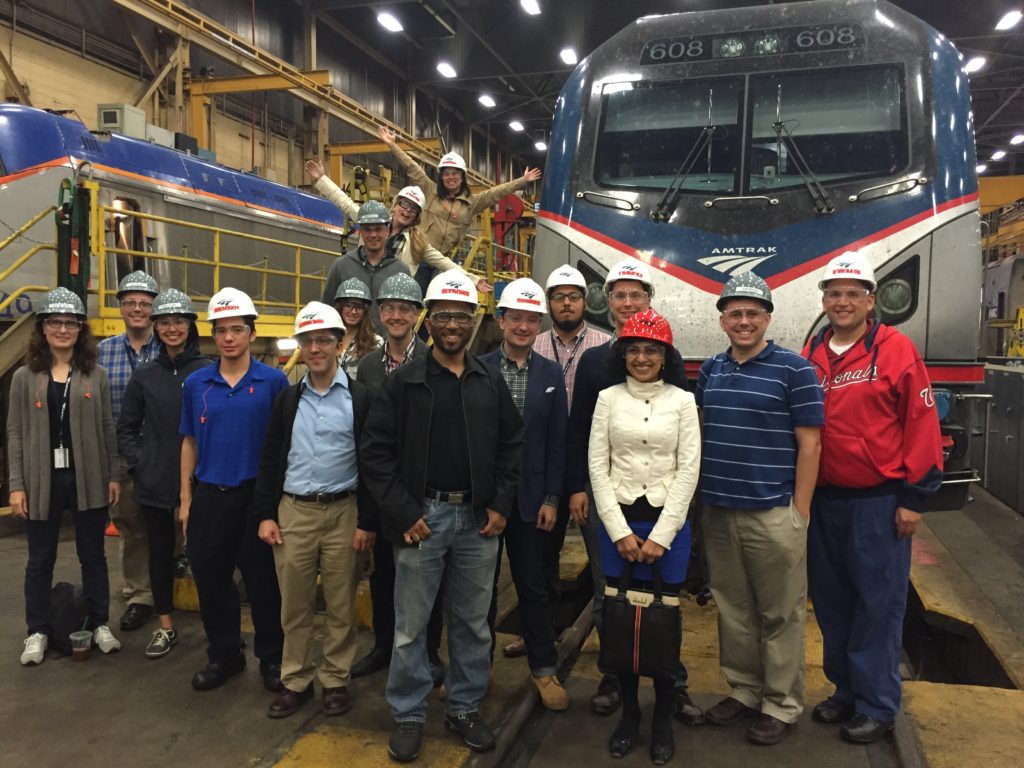 Amtrak hosted YPT Baltimore yet again, but this time at its Ivy City Maintenance Facility with our neighboring YPT DC chapter. We later found out that the day of our visit happened to be the facility's 30th birthday!
An amazing and friendly group of Amtrak staff welcomed our group and started the day off with a safety briefing before we outfitted ourselves with hard hats, safety goggles, and ear plugs (a growing fashion trend in the transportation industry!). We were warned by our guides to keep an eye out for moving locomotives, described as "quieter than your neighbor's Prius."
We were guided into the maintenance facility where it's safe to say that the group immediately and simultaneously turned into excited children in a candy store. We walked around, into, and nearly underneath trains, trains, and more trains! It was impressive to witness a mix of old and new equipment and rolling stock, and how both old and new are now outfitted with technology that allows for real-time data collection and quality control.
We can't recap the whole tour in a single blog post, but welcome our attendees to share their experience in the comments! Also, look forward to a blog post in the Washington Post by an attendee who reports on transportation!
After a delicious lunch from an Ivy City favorite, MGM Roast Beef, we were off to Union Station for a two-fold tour: (1) A look at the station's past which, like many of us, had an embarrassing 80's phase, and (2) A discussion on future redevelopment plans for the entire station. If sharing Ivy City's 30th birthday wasn't cool enough, we ran into outgoing Amtrak CEO Joe Boardman on his very last day before retirement. He was kind enough to take a photo with the group and thanked us for being engaged in transportation.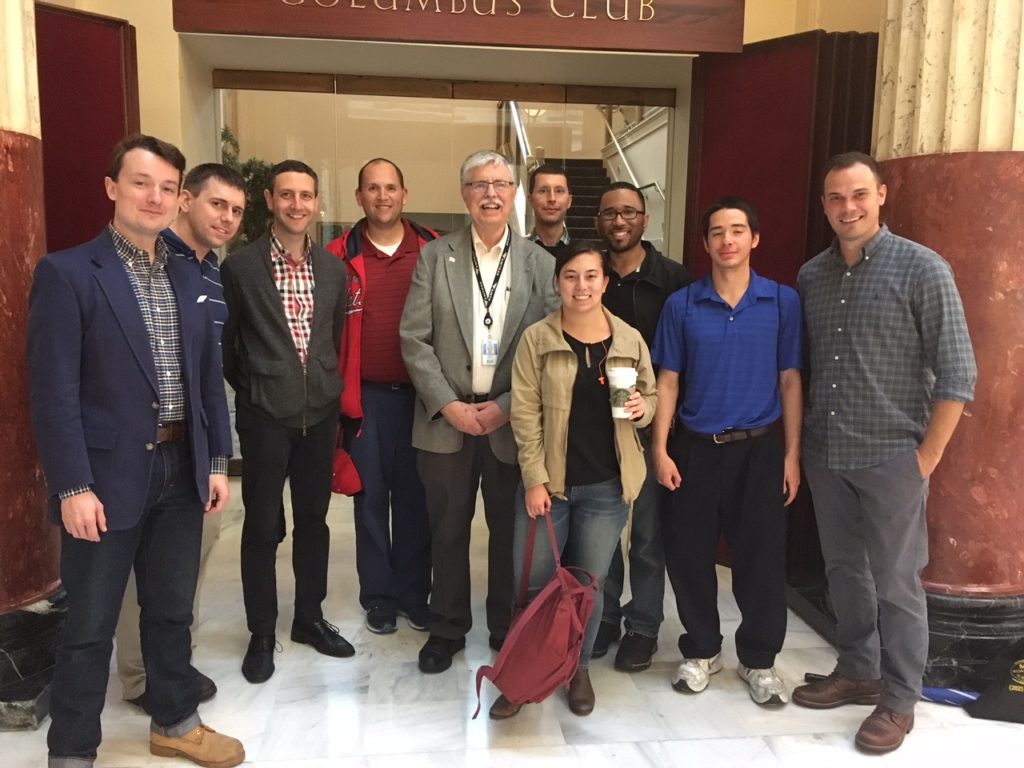 I don't know how we're going to top this tour, but we're sure going to try! That said, take a look at the sidebar on our homepage and click the link to join our chapter's board! You'll have the chance to be a part of organizing great events like this for your fellow young professionals in transportation.
Until next time!